ADVANCED PCOS RELIEF
Natural support for women, this unique formulation can be used as part of a nutritional programme to support a healthy reproductive system. Advanced PCOS Relief provides active forms of two important B vitamins. Inositol is provided in two forms: myo-inositol and d-chiro-inositol. This combination has been shown to work at a very cellular level. Folic acid is also included in its most active form.
Folate plays a role in cell division and contributes to maternal folate levels during pregnancy. Low maternal folate status is a risk factor in the development of neural tube defects in the developing foetus. Folate contributes to normal homocysteine metabolism and towards the reduction of tiredness and fatigue, normal functioning of the immune system and normal psychological function.
Advanced PCOS Relief is part of the Eco Range from AOR, a range of supplements that promote environmental sustainability. This not only includes the ingredients, but also the entire manufacturing process including using stone paper for the labels.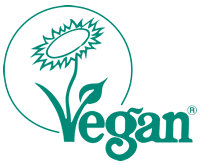 Registered by the Vegan Society
Buy 1 and save 10%
Buy 2 and save 15%
Buy 3 and save 20%