Expectations, Emails and Excess Baggage. Why it can be hard work to have a stress-free holiday.
July 1, 2019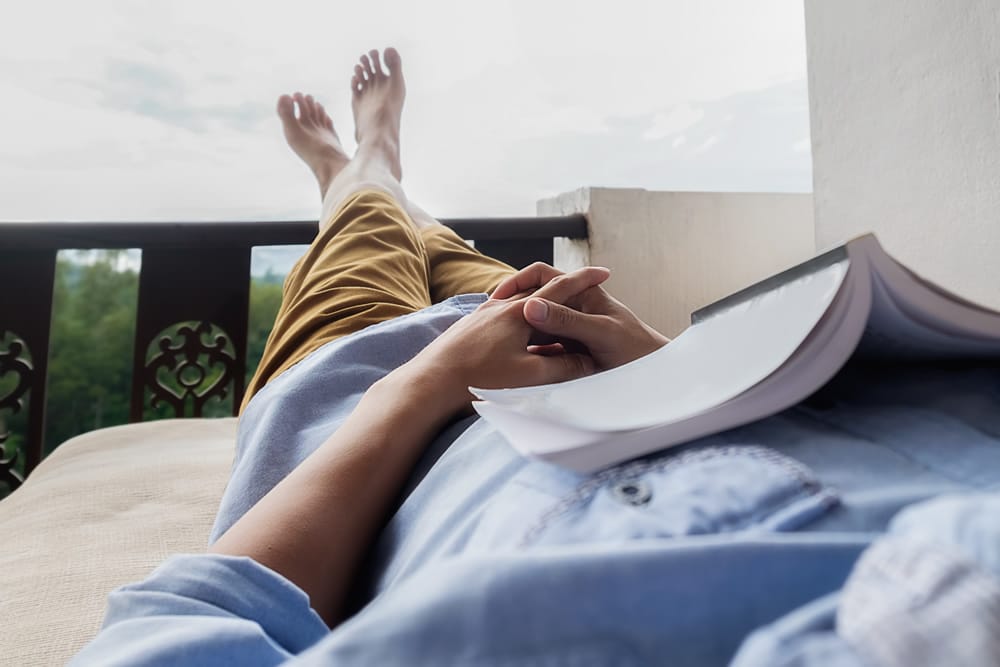 A holiday, whether it is two weeks on a beach, a continental city break or simply a few days in your own back garden, can have a massive impact on your health and wellbeing. The trouble is, so many of us get so stressed in the run up to taking a break, that we don't actually enjoy the rest and relaxation we should be having. A few simple steps can make the whole experience more enjoyable; add a few supplements in your suitcase and keep yourself healthy and well while away.
Easier said than done? Read on for a few tips to help you get the most out of your holiday, wherever it is.
It is easy to feel that we never actually leave work these days, emails on our phones, WhatsApp Groups for work chat, constant notifications from social media and business networks. It can be bad enough on a day off, but when you are planning to leave it all behind for a week or more, how is it possible?
Setting your automatic out of office email can have a big effect on how stressful your inbox is when you return.
One study by the Institute of Leadership & Management (ILM) found the following results:
Three in five (61%) of employees work on annual leave – up from 54% in 2013.
Nearly three quarters (73%) of staff are more stressed out ahead of their holidays, and almost one in five (18%) return to work more stressed than when they left.
More than half of workers (54%) have annual leave left at the end of the year.
Planning is the key, the most important possibly being that Out of Office automatic email response. Okay, your contacts suddenly realise that they are not going to get an instant reply from you, but they can relax, they now know why and even better, they know when you are going to be back and able to respond. If you can add the contact details of a colleague to contact in case their query is urgent, they won't feel abandoned and will be reassured that there is a contact should they need it.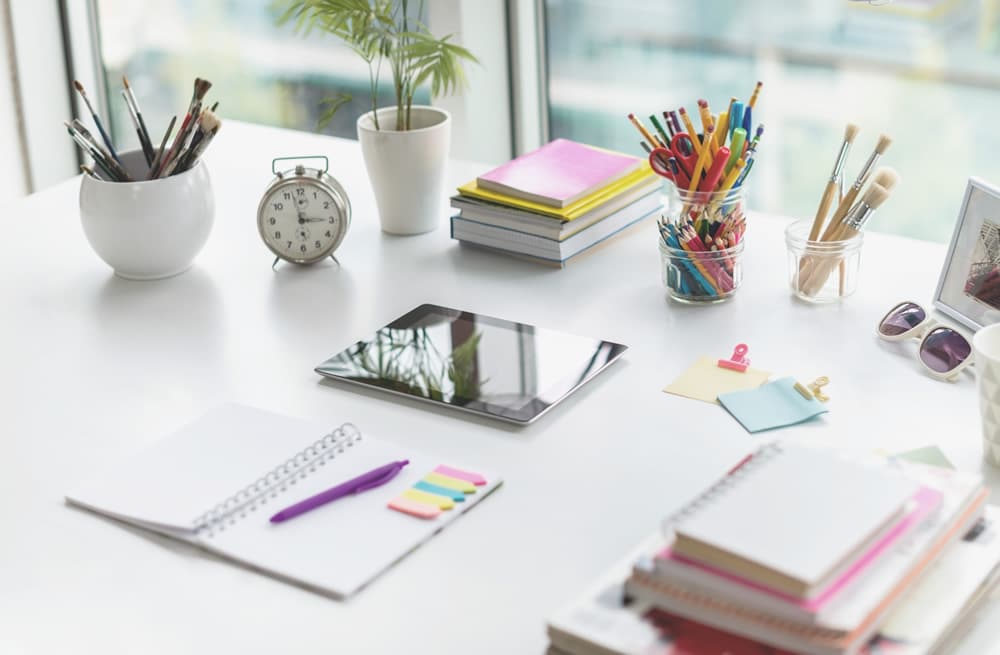 You will find most people will happily wait, after all they wouldn't want their own holiday interrupted. Don't forget to change your answerphone message too! Even if you say that you will have intermittent access to your phone for the next 10 days, people will still feel reassured that you will respond at some point. Far better than coming back to an inbox full of angry 'why haven't you replied yet?' emails.
Planning is important not just for your work.  Think about what you really need to pack, don't add to the stress by getting to the airport to find that you now have excess baggage and need to pay or repack at the check in desk. Most places you are going to will probably have washing facilities or a laundry service, do you really need all those extra clothes? Make it fun, watch some of those amazing packing hack videos on You Tube, there are some amazing ideas out there to get the most out of that suitcase space. Cabin crew are travelling all the time, Heathrow Airport have even created a video of how they do it.  Make it fun and get all the family involved to see who is best at the rolling and folding. A bit of fun can help relax all the tension of there being so much to do.
Making a To Do list can turn the stresses into a positive activity when you see the items being ticked off.
Creating a To Do list a few weeks before you go can help you focus and prioritise. It can also become a very positive reinforcement of the fact you are on track and getting ready to relax. Whether it is sorting someone to feed the pets, cancelling a regular delivery or making sure you have checked all the passports are in date, it can all help make for a smooth build up.
If really can't leave work behind while you are away, create a schedule for when you will check your updates and stick to it. If you say you are going to check emails and messages for half an hour every other day, do just that! Don't get into answering everything, if there is something urgent, can a short response hold it or maybe copy in someone else who can deal with it in your absence. If you are travelling with family and friends, they will appreciate you sticking to your rules and getting back to the fun.
If you set a time to check your work emails while away, stick to it!
Even if you are not going away, there is no reason why you shouldn't make it more of a holiday and still have a proper break away from work.
You might regularly take supplements to help you look after your health, have you ever considered that the demands of going on holiday could mean you need to change your regime for a time? If you get very stressed in the run up to your break, consider taking a B Complex, B vitamins support the nervous system and can also help reduce tiredness and fatigue, who wants to go on holiday exhausted? Start taking them about a month before you go.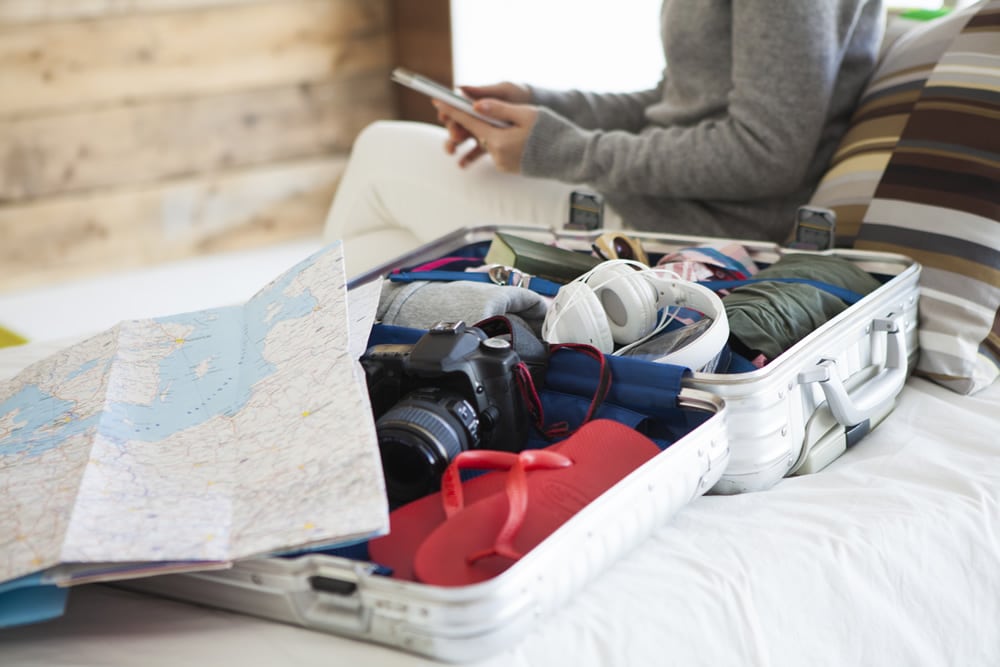 Do you struggle to sleep in new places? Many people find that a different location causes them sleepless nights, the last thing you want is to come home sleep deprived. Taking the mineral Magnesium is great for helping you to relax, many people take it in the evening and find that they have a better night's sleep. It won't make you feel drowsy, so you are not going to wake up feeling groggy. Look for a magnesium supplement providing Magnesium as aspartate, ascorbate, malate and glycinate to get the most effective formulation. Lavender oil is also a good relaxer, put a few drops on a tissue and pop it inside your pillowcase. Some hotels now even provide lavender pillow sprays to help their guests relax!
Many holidays abroad come with the tales of 'holiday tummy' or upset stomachs. Simple precautions can make a big difference, ice is one of the biggest causes of problems in some countries, unwashed salad is another. Help your body cope with the changes by taking a gut bacteria supplement, these friendly bacteria can help your body digest food properly and also keep the gut clean. Make sure you get one that doesn't need refrigeration, so that it is stable during your travels. Although a yeast, Saccharomyces Boulardii is one supplement that is particularly useful for holiday travel.
If you know you are going to be eating food that you don't normally consume, think about taking a digestive enzyme supplement too. These can help you break down the food more efficiently ease digestion.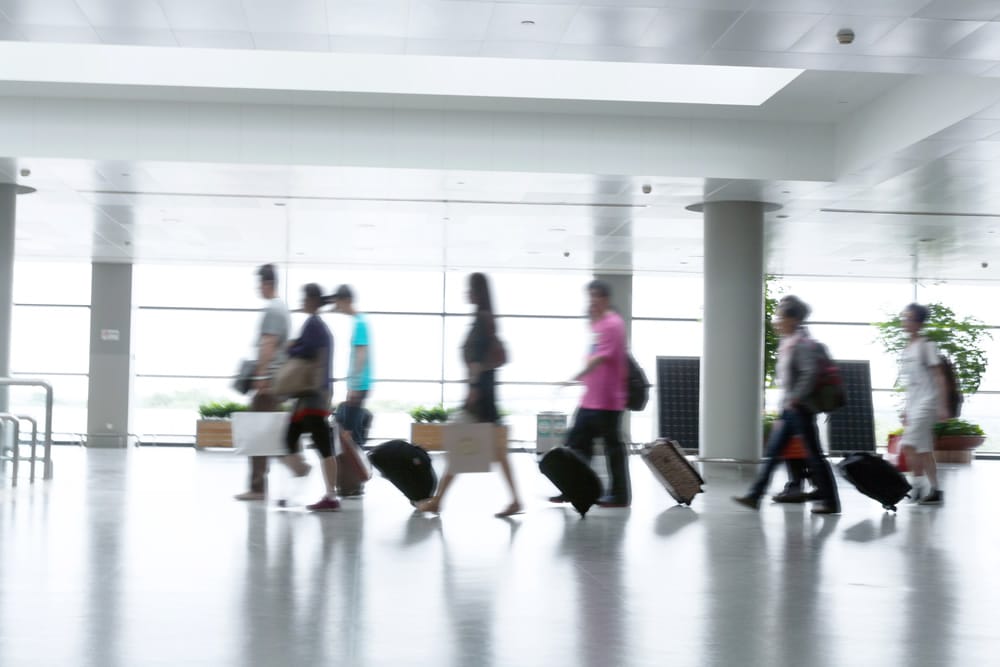 If you are going to be out in the sun, think about protecting your skin, especially if you burn easily. Sunscreens are important, but you can also support your skin with supplements such as Beta Carotene, this antioxidant nutrient helps to protect the skin, it can also benefit the eyes too. Take it for about a month before you travel. If you find that your eyes take some adjusting to very bright light, you could also consider taking Lutein during that month too.
Sometimes it is great to have just one essential to pop in your travelling bag, Olive Leaf Extract is a great all-round supplement that many users find supports them through the ups and downs of travel. So, if space is tight, pop a bottle in your bag.
You want to come back refreshed, rejuvenated and full of new memories, a bit of planning and forethought, plus the big step of 'switching off' from devices, messages and notifications can make a massive difference. Not only to you, but to your fellow travelling companions, who will appreciate your attention and participation. Most importantly, give yourself permission to relax and enjoy yourself, you will be thanking yourself afterwards.
Back to Blog